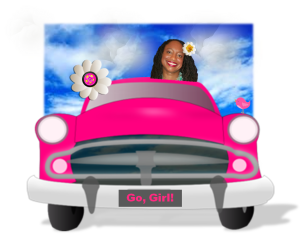 I am a firm believer that there is a solution to every problem.
Well, when I became beyond frustrated with the treatment I had been receiving from different auto repair shops and independent contractor mechanics (not those on our preferred list of service providers, of course), I decided to do something about it. Indeed, I could no longer stand by passively and watch as I paid my hard-earned money, only to receive subpar service. It simply wasn't fair. My plan? To pursue independent study with a Master Mechanic. A lot of hard work and dedication will be required to successfully learn everything I would like to know about car repair; however, it will definitely be time well spent.
An immediate goal upon completing my apprenticeship is to provide discounted services to deserving single parents via my nonprofit, A Pathway to Hope and Home, Inc., while my long-term (two-year) aspiration is to invest in an automotive repair shop or two, where everyone will given premium customer service and a fair price. In closing, I want to leave you with this reminder: When you encounter an obstacle in life, don't complain, create change...for the better. To your empowerment!
P.S. My next adventure is to earn a master's in marketing and communications. Wish me luck! Time to get back on the road!